Proponent History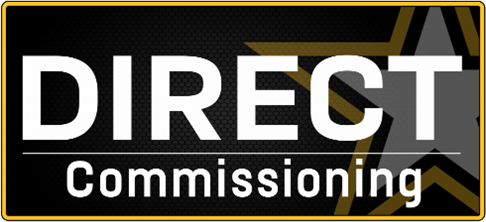 Description
The Army is expanding opportunities to commission officers beyond ROTC and the military academies by creating opportunities for highly skilled individuals to enter the Army as officers up to the grade of colonel, allowing the Army to leverage our nation's strength - the American workforce.
The U.S. Army Logistics Branch is comprised of full-time and part-time Army officers (Active Duty, Army Reserve, and National Guard) who are functional in the Transportation, Ordnance, and Quartermaster Branches. Logistics officers are multifunctional and rely heavily on data analytics in order to provide timely, world-class logistics support during all phases of operations both in peacetime and war. This requires individuals to possess extensive critical thinking capabilities in varied stressful situations.
Qualified civilians and former service members may now apply for direct appointment as a logistics officer in the U.S. Army's Logistics Branch for the rank of Second Lieutenant through Colonel, depending on a thorough review and calculation of relevant education, training, certifications, and work experience. Those selected for this program will be offered the opportunity to serve and support the nation's Army. Your unique knowledge and skills obtained in the civilian sector, in addition to prior service, will enhance military logistics from within. You will directly further advance the support capabilities of the individuals and units to which you are assigned.
Responsibilities
Upon selection and appointment, you will attend two schools to prepare you to serve as an Army Officer: the 6-week Direct Commissioning Course (Ft. Benning, GA) and the 16-week Logistics Basic Officer Leaders Course (Ft. Gregg-Adams, VA). You may also receive additional training, as necessary, to prepare you for specific positions within Army Logistic units.
After the completion of your initial training, you'll be assigned to perform duties related to your skillset in Active or Reserve Component Logistic units during the length of your Army commitment. The majority of opportunities under this program are in the Army's Reserve Component; however, there are limited opportunities within the Regular Army.
Minimum Qualifications
• must be a United States citizen; applicants in dual citizenship status are ineligible.
• must not already be a member of the Armed Forces (currently in uniform/contract).
• must be able to obtain and maintain a minimum of Secret security clearance.
• must have a minimum of a bachelor's degree, preferably in a relevant field, but the most
qualified candidates will have a master's degree or higher.
• must possess relevant work experience in a designated career field.
• must complete an Army physical, meeting basic fitness standards for Army service.
• must complete the application packet and submit it to the Logistics Branch Proponency Office.
Those who complete an application for this program will compete against other qualified applicants. Those selected will fill a specific, operational requirement or critical need.
Experience
• A minimum of 5 years of experience is preferred but not required
• Previous military experience preferred but not required.
• For the Reserves, current requirements exist for experienced personnel to fill the following
work roles
Reserves
Rail Plans / Operations Officer
Terminal / Port Operations Officer
Petroleum Officer
Active Duty
Functional Analyst (SAP experience, data analytics, business intelligence)
Visit Link for Application Download: https://talent.army.mil/job/logistics-reserves/
Last Updated: 9 August, 2023