Leadership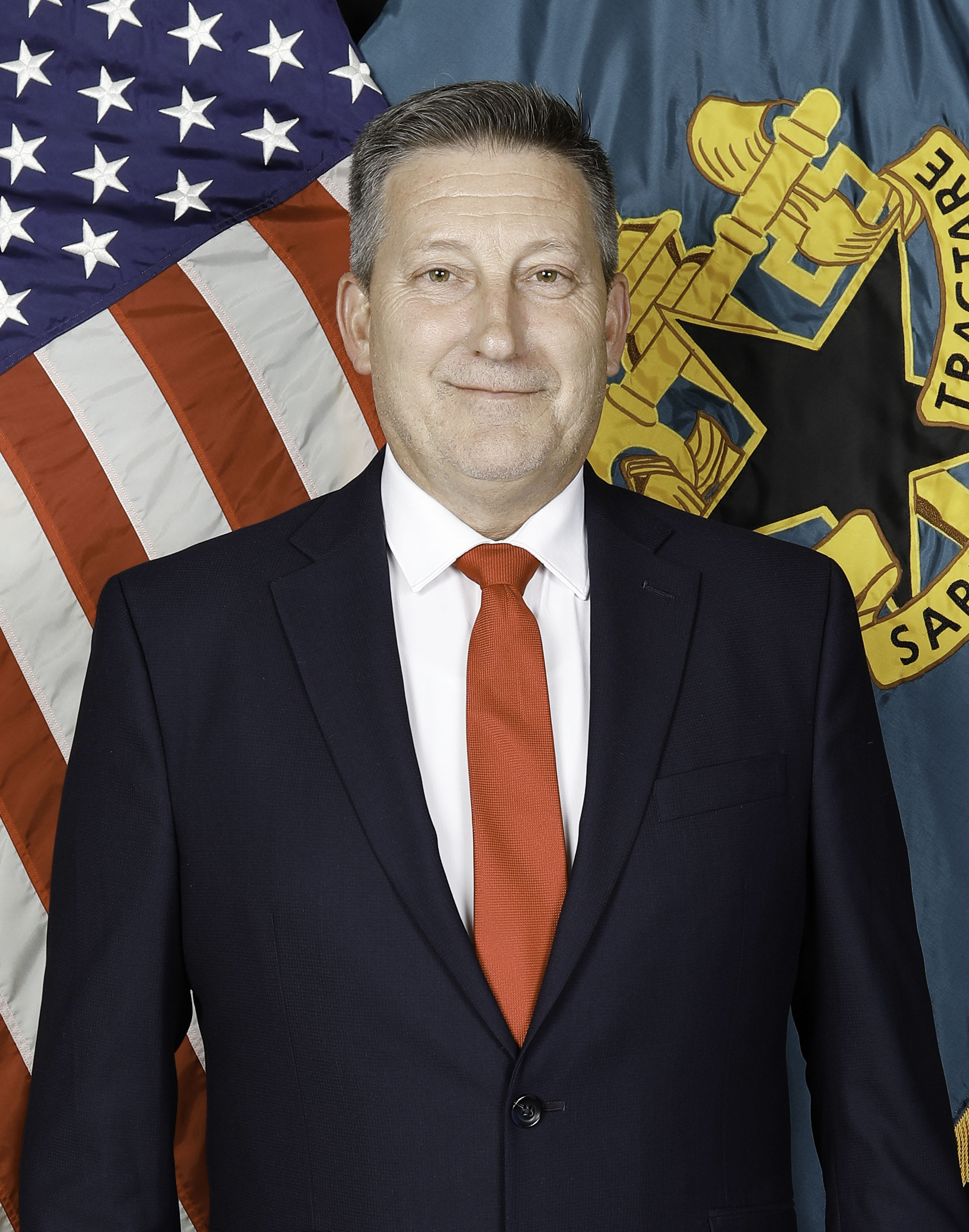 Ms. Sydney A. Smith
President, Army Logistics University
Ms. Sydney A. Smith was selected for the Senior Executive Service in April 2021. She currently serves as the President of Army Logistics University (ALU), Combined Arms Support Command, Fort Lee, Virginia. Ms. Smith oversees the University's mission of providing professional education and leader development for military and Civilian logisticians and related professionals from the Army, joint, interagency and international communities, to include sustainment and logistics, operations research, and acquisition leader education and training programs. Her responsibilities include direct supervision and management of all education programs conducted by the institution throughout the United States and internationally, using all modes of delivery including distance learning. These programs provide training and education to between 30 and 40 percent of the Army's leaders. Ms. Smith provides leadership to and directs a multidisciplinary workforce of over 500 professionals in ranks through Colonel and GS15 equivalent, including Department of the Army military and Civilians, other DOD military, international officers, and contractor personnel. She oversees a budget of over $23M.
Ms. Smith is a native of Abingdon, VA and was commissioned in 1992 as a Quartermaster officer through the ROTC program at Davidson College, Davidson, NC.
Ms. Smith holds a Bachelor of Arts in Psychology from Davidson College, a Master of Military Arts and Sciences from the Command and General Staff College, and a Masters in Resource Strategy from the Eisenhower School.
She is a graduate of the Quartermaster Officer Basic Course, the Combined Logistics Officer Advanced Course, Command and General Staff College, the School for Advanced Military Studies (SAMS), the Senior Service College, Airborne School, Rigger School and Jumpmaster School.
She has commanded at multiple levels, to include: 404th Army Field Support Brigade, Joint Base Lewis McChord, WA, 244th Quartermaster Battalion, Fort Lee, VA, and the 528th Quartermaster Company, Fort Lewis, WA. She also served as a Rigger Platoon Leader and Class IX Platoon Leader in the 507th Corps Support Group, Fort Bragg, NC.
Key staff assignments include: Director of Capabilities Development Integration, and later Director of Fielded Force Integration, Combined Arms Support Command (CASCOM), Fort Lee, VA; Director of Contingency Basing and Operational Energy, Office of the Assistant Secretary of the Army, Installations Energy and the Environment, the Pentagon; CJ4, CJTF 82 (RC-South), Kandahar Afghanistan and G4, 82d Airborne Division, Fort Bragg, NC; Support Operations Officer, 307th Base Support Battalion, 504th Parachute Infantry Regiment, Fort Bragg, NC and COB Adder, Iraq; Logistics Planner, Multinational Corps Iraq and XVIII Airborne Corps, Baghdad Iraq and Fort Bragg, NC; Deputy Plans Officer, JTF Aguila (hurricane relief), 593d Corps Support Group, El Salvador; and Logistics Plans Officer, Special Operations Theater Support Element, Republic of Korea.
Ms. Smith's awards and decorations include the Legion of Merit, Bronze Star (2OLC), Meritorious Service Medal (4OLC), Senior Parachutist Badge, and Parachute Rigger Badge.
Last Updated: 30 April, 2021